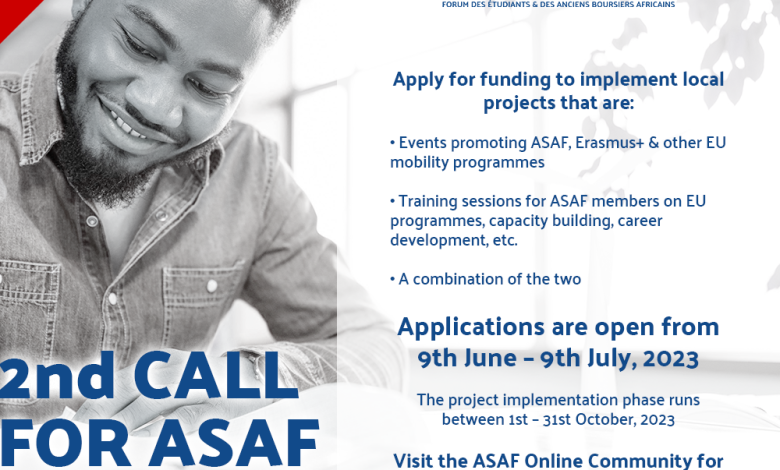 ASAF is offering its members the opportunity to apply for funding to implement projects in the area of Erasmus+ funding and/or training. This programme aims to encourage and enable ASAF volunteers to join forces at local level and carry out projects on the ground that are in line with ASAF objectives, promote Erasmus+ and are of mutual interest for the European Commission and the volunteers.
Below you can find the type of activities you can chose to organise:
Events for the promotion of ASAF, of Erasmus+ and other EU mobility programmes;
Training sessions for ASAF volunteers on relevant EU programmes, capacity building, career development and project, entrepreneurship skills or other relevant topics;
A combination of No.1 and 2.
Only local projects without international travel are foreseen.
*** 1 week left to apply! ***
Applications are open until 9th July, 2023. Only ASAF members are eligible to apply.

The project implementation phase runs between 1st – 31st October, 2023.

We will support a limited number of projects under certain conditions. Please make sure you meet the conditions before applying.

All details can be found in the ASAF Online Community.